Jan 19th
Get Courteney Cox's Golden Globe Look!
GET THE LOOK: Celebrity makeup artist Genevieve gave Courteney Cox her Golden Globes look, pairing a sexy smoky eye with a pale nude lip. Genevieve gave us all the details on the nominee's look.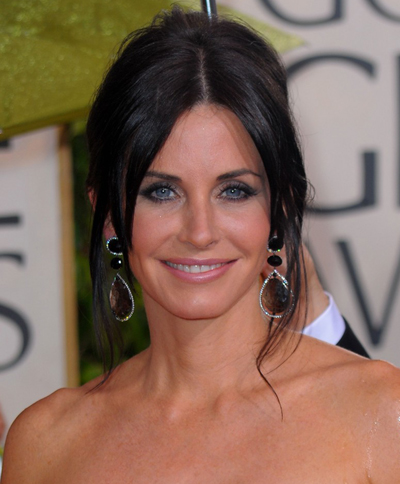 Genevieve lined Lancôme Le Crayon Khôl in Gris Noir on the upper and lower lash line to define Courteney's eyes. Several coats of Lancôme Hypnôse mascara in black gave her lashes a beautiful boost of volume. Genevieve added Lancôme Color Design Eyeshadow in Honeymoon to the inner corner and The New Black to the outer corner to make Courteney's eyes pop. Genevieve added just a touch of color to the cheeks with Giorgio Armani Sheer Cream Blush #2. For Courteney's soft neutral colored pout, Genevieve dabbed on Lancôme Color Design Lipcolor in Pale Lip.
All Lancôme products are available at www.lancome-usa.com.
One Response to "Get Courteney Cox's Golden Globe Look!"
Jennifer
Jan 19th, 2010 10:31 pm
Thank you very much for posting this, i really loved her look here, her eyes really stood out. Maybe i will try it sometime, hihi. :D
Leave a Reply
Please note that all comments are held for moderation (ie:to make sure no spam or shrud comments are submited). Your comment will appear on this article after it's been approved by the admin so only hit "submit" once.